includes
Tasting menu and wine pairing
This is the clandestine dinner of Barcelona you may have heard about. Yes, the one where youdon't know where you are going to have dinner until the day of the event and you have to discover it yourself through clues and riddles that you receive on your cell phone. The good thing is that when you arrive at the secret location, a haute cuisine tasting menu dinner with showcooking and food and wine pairing that you would never have imagined awaits you. A night full of gastronomy and surprises, don't let them tell you about it!
Xavier Paris
27. Noviembre, 2023.
Original, divertida. En un ambiente cordial y cercano. Comida bien elaborada y muy sabrosa. Bien maridada. Felicidades !!
Elisabet Bas
26. Noviembre, 2023.
Una experiència de 10! Un servei immillorable i un menú deliciós. Tot cuida't al detall. Senzillament espectacular i sorprenent.
alicia macias castillejos
26. Noviembre, 2023.
Las pistas de la semana hacen que vayas pensando y abriendo boca... Una vez en el lugar, no haces más que sorprenderte... Primero el sitio y la decoración, segundo la atención y para rematar el espectacular menú y maridaje que tienen preparado... Todo esto acompañado con más invitados con los que compartir experiencia y experiencias de la vida ... Para nosotros de 10
Estefanía Sánchez
21. Noviembre, 2023.
Una experiencia para repetir!
Pablo Miquel
21. Noviembre, 2023.
Una experiencia extrasensorial. Fuimos como regalo de boda de unos amigos y fue una experiencia espectacular que hay que vivir una vez en la vida. No somos mucho de comida experimental pero gracias a Marc y a su equipo disfrutamos de diferentes platos con recetas muy innovadoras que reinventan la cocina tradicional catalana. Personalmente me gustaron más los platos servidos en la mesa que las tapas que degustamos al principio de la velada. Nos gustó que tuviéramos que encontrar el sitio donde se celebró la cena mediante la resolución de los acertijos (aunque estos eran demasiado fáciles). El trato del personal fue de 10, súper atentos y serviciales. Muy recomendable para celebrar con amigos y familiares
Libertad Rey
21. Noviembre, 2023.
Espectacular
Welcome cocktail
Upon arrival at the private space we will welcome you with a welcome drink and begin the experience, where we will unveil the tasting menu.
Tasting menu
The tasting menu consists of between 10 and 12 dishes (depending on the season) and is discovered the same day of the dinner. You will have a private chef all night who you will see cooking live in showcooking format.
*We adapt the menu to intolerances, allergies and food preferences that you can note when you make the reservation.
Wine Pairing
The menu is paired with wines selected exclusively for the menu served that night, local wines of special category.
Premium gins
Finally, as a finishing touch, you will enjoy, all together, Teichenné's line of premium Gins. We will explain the curiosities of these gins so that you can discover their aromas and characteristics.
The location of the dinner is a secret space in Barcelona that you will discover for yourselves. How? Through the clues that we will send you a few days before the experience. The clues are sent to the e-mail address indicated when making the reservation or redeeming the gift voucher. If you don't receive them the same week as the dinner, remember to check your spam. If they are not there, let Esther know by sending an email to esther@gastroshows.es.
For now we can only tell you that with our tips, whether you are from Barcelona or outside, you will have enough time to get organized. Remember that the clandestine dinner is from 20h to 23h.
The duration of the voucher is 6 months from the date of purchase.
The mail that is sent to the recipient does not show the price, it only appears in the mail that the buyer receives.
The link to redeem the gift voucher appears in the recipient's email.
What measures are we going to take?
1) SMALL GROUPS
. As you know, the
dinner
clandestine
is a
dinner
shared but exclusive for small groups. Well, now it will be for even smaller groups. We will have the same space but for a much more limited capacity.
2) SAFETY DISTANCE
. The
dinner
clandestine
will continue to be a shared experience, but maintaining the necessary distance will not entail any risk, which will be guaranteed at all times. This measure, in addition to the previous measure, means that the
dinner
take place in a safe and comfortable environment.
3) AIR QUALITY. Air purifiers will be installed in the premises. In addition to the required ventilation measures, purifiers have been installed to maintain the best possible environment free of any impurities in the air.
4) A SINGLE SERVICE PER DAY
. We provide a single service per day, that of
dinner
. Therefore, in our space there is no flow of people before your arrival. This greatly minimizes the degree of contagion. In addition, our cooking team will be no more than three people, who will wear gloves and masks during the entire experience.
5) FOOD PRODUCTION
.
We comply with all the measures indicated by the World Health Organization and published by the European Commission, regarding food handling, cleaning and disinfection, individual protection measures for all employees.
6) NEW CONFIDENCE-BUILDING MEASURES. When you arrive at the space, a member of the team will explain to you how to settle in. At this time:
6.1 Se os tomará la

temperatura con termómetro infrarrojos

(sin contacto);
6.2 You will be given
disinfectant gel
(which will be at your disposal at all times);
6.3 You will be given an
airtight bag
to store your masks
safely, if you wish.
7) CELL PHONE USE DURING THE EXPERIENCE. We recommend not using your cell phone during the experience or, if you want to take pictures, wash your hands after use.
8) TOILETS. We pay special attention to the cleaning and disinfection of this common area, which is equipped with paper towel dispensers and garbage cans with a non-manually operated opening.
9) CLUES AND ENIGMAS
. Clues and riddles to find the location will be maintained.
clandestine
, ensuring that they are only shared with people from the same household.
10) SOLE OBJECTIVE: ENJOYMENT
. The objective of the
dinner
clandestine
remains the same: to live a unique experience. Despite all the measures that we must take to ensure greater security for everyone, we will work in the same way, so that the
dinner
clandestine
It will continue to be a different and enjoyable evening.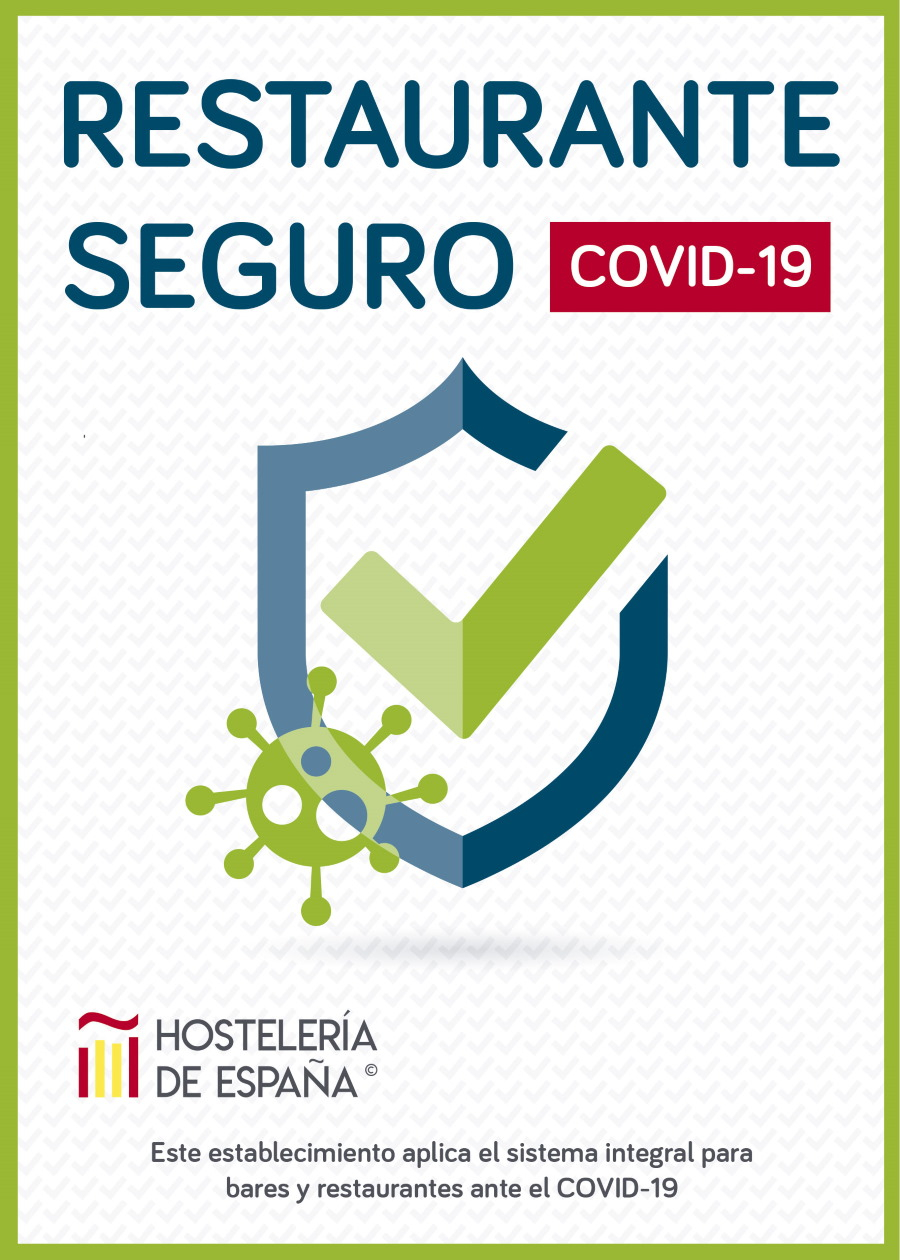 Remember to note any allergies, intolerances and preferences that may exist when making your reservation.
If you come in a group, we recommend that it be no more than 6 people in order to enjoy the experience more.
Dress code: we do not have.
We can provide you with parking areas on the day of the dinner.
You may cancel the reservation of any experience within 24 hours of purchase and up to 7 days prior to the date of the experience. In that case, you will receive a full refund.
We do not accept cancellations on vouchers or gift cards except in cases of force majeure. We do accept name changes.
The clandestine dinner is a gastronomic experience created to enjoy a different and original dinner. You will come into direct contact with the gastronomy in an unbeatable atmosphere full of surprises and attentions. You will enjoy a spectacular tasting menu prepared with seasonal products and proximity cooked live by the private chef who will accompany you all night, just contact us. Between 10 and 12 Mediterranean-based dishes with avant-garde touches and other cuisines that you will share with a small and exclusive group. They say that the best part of an experience is sharing it, and we take that to heart. It is a different and ideal dinner to break the routine and surprise your loved ones.
Give a clandestine dinner as a gift to your loved ones
You can also give it as a gift through our gift voucher, with 6 months of expiration, so that your loved ones come to enjoy this special night. Created to disconnect for a few hours and just enjoy everything that our team offers you, guided by a luxury hostess who will not forget any detail and will keep you informed of everything during the night. An experience of almost 4 hours that we are sure will fly by because, when you enjoy it, time flies. Just look for an available date in our calendar and wait for our leads. It all starts a week before and culminates with a night like no other.
The best part of an experience is sharing it
If you are looking for original plans in Barcelona, the clandestine dinner is a safe bet. Choose your allies to come and enjoy a different night and add more memories together. We will toast with the wines exclusively selected for the menu that you will have that night, a fresh, modern and quality triselection that is the best accompaniment for the elaborations of our menu. Every detail of the wine pairing, as well as of each dish, will be explained in detail by our team. This is our way of bringing gastronomy closer to people, showing every detail, every characteristic of everything you are going to eat from the mouth, among others, of the chef himself who leads the kitchen team. We will close this gastronomic activity by sharing Teichenné's premium gintonics.
We look forward to seeing you at the clandestine dinner
We are fortunate to have a selection of their best gins, considered the best Mediterranean gins. The best ending for a different and special night. And we haven't talked about all the surprises that await you in our space, because you have to experience them. And above all, share them with your partner, with your friends, with your family, or with whomever you meet that same night. Because the clandestine dinner is an experience designed to live alone or accompanied, the important thing is all the good times you have to share that night. If you want, we are waiting for you 🙂