Spring seasonal products
Discover the spring seasonal products that you can't miss in your kitchen this season.
Spring has sprung and with it an endless number of products typical of this season. It is true that fruits and vegetables are available in supermarkets all year round. But you should know that choosing seasonal produce in spring is an option that, besides improving our diet, favors sustainability. In addition, spring season products have a lower cost within the season, precisely because of the overproduction of fruits and vegetables during those months of the year. But that is not the most important thing. What interests us now is how these stationary products can benefit our health.
In this post we are going to discover seasonal spring products interesting for their vitamins, such as strawberries. Others are more suitable for hydration and spring asthenia, such as apricot. And, also, spring vegetables such as asparagus, garlic and peas that cannot be missed for their fiber contribution, for their purifying properties and for their low-fat protein contribution. We always elaborate menus with seasonal spring products in our clandestine dinner or our home experience and our gastronomic activities. Discover the advantages of enjoying food in season.
STRAWBERRIES: more vitality and color
Red, bright and crunchy, strawberries are a delicious spring seasonal product. It can be used to prepare a wide variety of recipes. It also provides large doses of vitamins and minerals.
The best way to consume it this spring is to take it natural as a dessert or in salads. But another of the most common and recommended forms is in preserves, such as jams or marmalades . To preserve them well, they should be kept in the refrigerator, and if possible in a closed container, to prevent them from impregnating other foods with their aroma.
We recommend a strawberry tartar. Diced and bound with any kind of jam. With some cranberries and chopped almonds to decorate.
ALBARICOQUE: fresher spring products
Juicy, firm flesh and sweet flavor. Its energy intake is quite low, given its high amount of water and low amount of carbohydrates. It stands out for its abundance of fiber and its beta-carotene content.
beta-carotenes
of antioxidant action. As for its mineral content, it is rich in elements such as potassium, magnesium and calcium.
Another of its good things is its great versatility in the kitchen . Raw, dried (dried apricots), in syrup, in jam, roasted, etc. Even from its seed, which is toxic without treatment, oils and aromas are obtained. For skin care and flavors for soaps or culinary essences.
We recommend making an apricot tarte tatin. You will not regret it!
ASPARAGUS AND RED GARLIC: a synonym for intestinal health this spring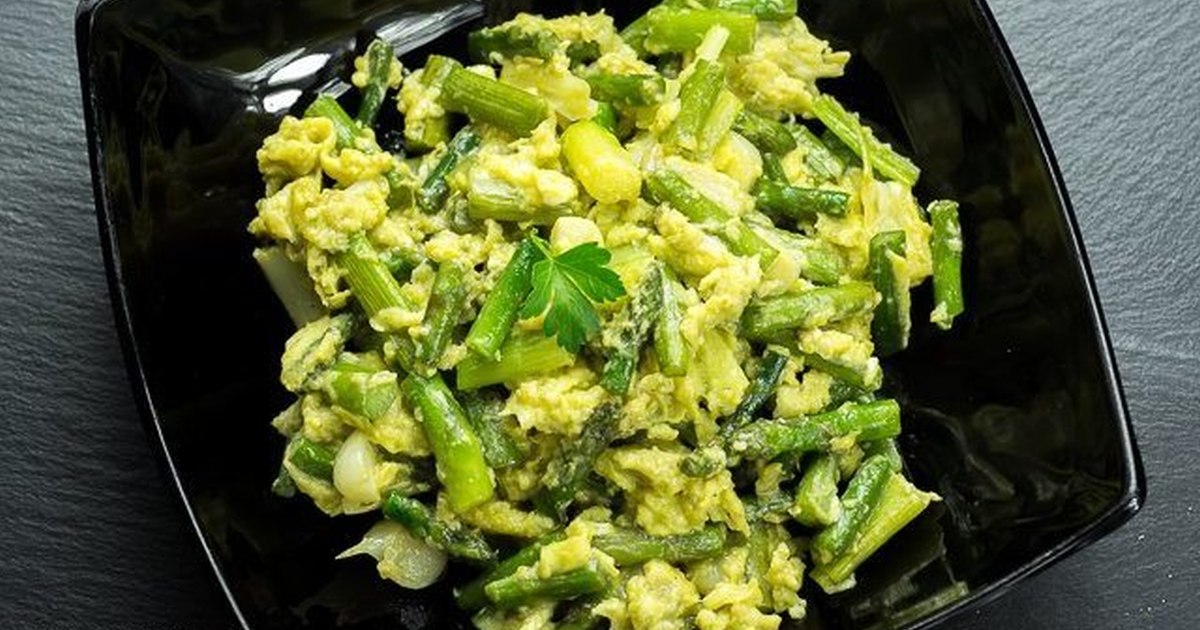 Two of the star vegetables of this spring season. Asparagus is a source of vitamin C, with antioxidant action, vitamin E, for the prevention of blood clots. And also in provitamin A or beta-carotene and lutein . They guarantee a correct vision and help to fight against free radicals. When choosing the best specimens, we must verify that they have a bright color and no spots and that the tips are completely closed.
Tender garlic contains iron, silicon, sulfur, iodine, manganese, selenium and vitamins B1, B2, B6 and C. In addition, it has a vasodilator power that helps good blood circulation. And like asparagus, they are diuretics. They are also antiseptic . We must choose those specimens of firm consistency, with whitish bulb and intense green leaves.
We recommend a scrambled eggs with asparagus and garlic. Rich, healthy, tasty and easy.
PEAS: rich low-fat proteins in seasonal products
Also called green caviar. It is high in vitamin B1, which influences the good mood. For this reason, it helps to combat spring asthenia. Being a legume, it contains a high level of protein. Up to four times higher than fresh vegetables. But they are lighter and more digestive than lentils or chickpeas.
Because of their protein content, sugar snap peas are particularly suitable for almost all stages of life. In times of growth, pregnancy, childhood and adolescence . In addition, it is necessary for cell renewal in adults.
We recommend, after a light boiling, to sauté them with a dash of olive oil, garlic, onion and Iberian ham.
These Michelin-starred restaurants in Barcelona have a lunch menu at a more affordable price, so don't miss this special date!